When it comes to business accounting services and financial consulting, the professionals of WebsterRogers' Business Services Group work with you to keep your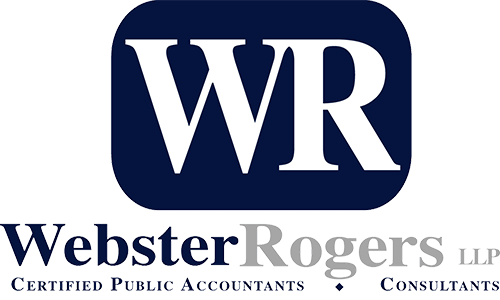 business running smoothly and in the right direction. Whether it's routine accounting activities, financial management or strategic financial consulting, we have the resources and expertise to help you and your business succeed.
While there are many options in the market for bookkeeping services, WebsterRogers can provide you with dedicated personnel that offer more than just basic bookkeeping. You'll get a professional that knows your industry and the challenges you face as a business owner. You'll get a professional who works with you, not just for you, to take the worry out of your accounting and bill paying needs. You'll have access to professionals who will work with you strategically and are dedicated to your success.
From the very basic payables and receivables to the very strategic business financial planning and modeling, our clients turn to us and rely on our expertise. Whether you are just starting your business, financing for growth, considering an acquisition, or facing operating challenges; we have someone who can help you navigate those issues. At WebsterRogers we have the industry experience and technical depth to meet our clients' needs and exceed their expectations.
Accounting and Bookkeeping:
• Accounts Payable/Accounts Receivable
• QuickBooks consulting and support
• Customized management reports
• Bank statement reconciliation
• General ledger services
• Cash flow statements
• 1099 preparation
• Depreciation and amortization schedules
• Compiled financial statements
Financial Consulting:
• New business start-up consulting
• Entity choice
• Budgeting
• Forensics
• Outsourced controllership
• Strategic Financial Modelling and Planning