Planning for the future is an important and ongoing process. It is also something that many people don't wish to think about very often. The professionals in WebsterRogers' Estate and Trust Services Group provide a broad range of services in the areas of estate planning, wealth accumulation and succession planning to help you define your future. Together, we work with our clients, their attorneys and financial managers to develop and implement comprehensive, personalized short-term and long-term strategies to meet their individual goals.
WebsterRogers' Estate and Trust Services Group's main objective is to help clients maximize the amount of wealth transferred to their beneficiaries in the manner and structure in which they are comfortable. Planning engagements are done with the client's goals in mind for control, security and cash flow during their lifetime and for the division and control of their assets at death.
Our clients turn to us to help solve their wealth transfer challenges. At WebsterRogers we have the experience and depth of knowledge to meet our clients' needs.
"…main objective is to help clients maximize the amount of wealth transferred to their beneficiaries in the manner and structure in which they are comfortable"
Consulting and Advisory Services:
Income tax planning
Estate planning
Gift tax planning
Multi-generational wealth transfer
Pre and post-mortem planning
Charitable giving planning
Mediation of family conflicts
Trust and estate administration
Compliance Services:
Preparation of gift, trust and estate income tax returns
Preparation of formal and informal accountings
Preparation of personal income tax returns
Preparation of charitable trust and private foundation tax returns
Assistance with income, estate and gift tax audits
Service Group Leaders
Bobby R. Creech, Jr., CPA
Partner, Charleston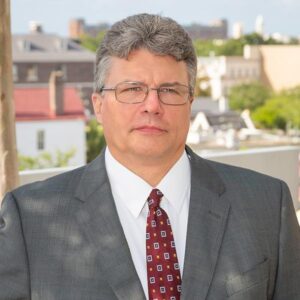 Kirby C. Millwood, CPA
Partner, Georgetown/Pawleys Island