WebsterRogers LLP has a long history of working with manufacturing clients in South Carolina, where it was founded, and throughout the region.
Our team delivers on a client-centric business model that leverages our competitive edge of unmatched accessibility from nine offices throughout the state, strategic partnerships to broaden service offerings, and our access to global resources.
With our finger on the pulse of the state's manufacturing landscape, WebsterRogers is at the core of thought leadership within the manufacturing community. We are working with manufacturing clients to help them achieve measurable results by crafting scalable solutions. When needed, we achieve this through strategic partnerships with organizations and select consultants that serve manufacturers.
No manufacturer seeking success is too large or possesses needs too complex for WebsterRogers. Providing the expertise a client needs – whether it's handling global tax implications for offshore plants, multi-state taxes, or inventory audits around the globe.
"Making the switch to WebsterRogers has been a great decision. The WebsterRogers team has been extremely helpful in the onboarding process, making what would otherwise be a difficult transition a smooth one. Their hands-on attitude is really impressive and has enabled them to discover past returns filed improperly, leading to additional funds coming back into our pockets. The attentiveness and professionalism is what really makes WebsterRogers a unique firm. That combined with their expertise makes their value hard to beat."
Industry Group Leaders
Charles "Chuck" Talbert III, CPA
Partner, Charleston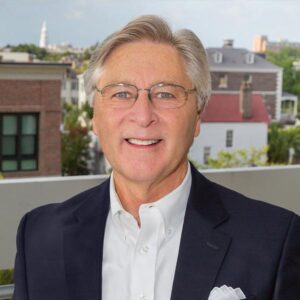 Tim Sinclair
Director, Pawleys Island