WebsterRogers joined other Florence County businesses to compete in Kickball for a Cause on Saturday, May 21, 2022.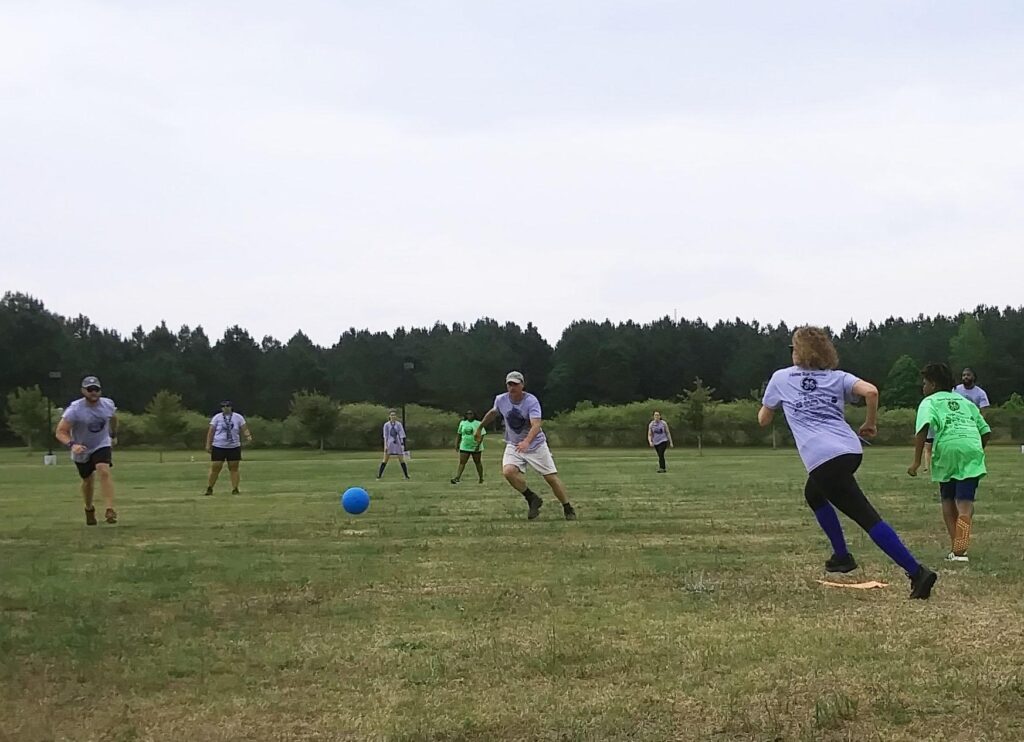 The benefit was organized by Greater Florence Chamber of Commerce's Leadership Class of 2022 to support the following nonprofits:
Harvest Hope Food Bank
House of Hope
Lydia's Nest
NCNW
The Pee Dee Coalition
Florence County United Way
The double-elimination style tournament consisted of 14 teams representing various businesses across Florence County. Games were held on the grounds of Dailey Field at the Florence-Darlington SIMT building.
Despite a cloudy start, the weather cleared up for a perfect afternoon full of activities including a raffle drawing, games, food trucks, and a bake sale.  Inflatable bounce houses, face painting, and hand-spun cotton candy were a big hit with the kids.
All ticket sales used for purchases were included in the benefit proceeds.  Donations were accepted online and during the day of the event, which turned out to be quite the success.  An estimated collection between $20,000 and $30,000 will be divided among the six nonprofits.
We are incredibly proud of our staff members and their families who volunteered and attended Kickball for a Cause.  Giving back to Florence County and surrounding communities has been a commitment of WebsterRogers since it was founded in 1984, and we support many nonprofits across the state of South Carolina.
To learn more about our nonprofit partnerships, visit the link below or click the Community Involvement tab under the About section on our website:
Community Involvement | South Carolina (websterrogers.com)
Congratulations to McLeod Health and General Electric for winning first and second place in the tournament, respectively, and we would like to extend thanks to all of our fellow business leaders who came together to make this fundraiser a success.