BizOPS: Business Outsourced Process Solutions
The outsourced process solutions professionals of WebsterRogers' Business Services & Consulting group work with you to keep your business running smoothly. Whether it's bookkeeping, outsourced controller services, explaining your financial information, invoicing customers, or paying bills, we understand the need for quality service at a fair price.
What sets us apart? When you work with WebsterRogers you get dedicated personnel that provide you with more than just basic accounting services. You'll get a professional that knows your industry and the challenges you face as a business owner. You'll get a professional that works with you, not just for you, to take the worry out of your accounting and cash management needs. You'll get a WebsterRogers professional dedicated to your success.
Over the course of the work week, paying bills is probably not at the top of your list of favorite activities. Invoicing your customers is important for positive cash flow but it takes time to send invoices and collect the payments. Let the professionals at WebsterRogers save you time and money by streamlining and automating your bill paying and invoicing functions. You get a simple, easy-to-use solution to some of your least favorite and time consuming business functions.
Outsourcing your Chief Financial Officer or controller functions allows you to have a professional assist you with managing your accounting functions, understand your financial information and help with strategic planning without the overhead of hiring someone full-time for that position. You decide how much your small business needs, a few hours a week, or a few hours a month or as needed, and you can vary as your needs change.
Our clients turn to us for their accounting needs and our expert opinions. At WebsterRogers we have the industry experience and depth of knowledge to meet our clients' needs and exceed their expectations.
Manage your business more efficiently in the cloud with WebsterRogers' BizOPS:
Accounts payable management

Accounts receivable management

Cash flow management

Payroll services

Outsourced controllership services
Why use our online Accounts Payable and Receivable Services?
Reduce the risk of fraud

Improve internal controls

Cut costs

Increase efficiencies

Boost productivity
Service Group Leader
Wesley A. Way, CPA
Firmwide Director of Business Advisory Services Group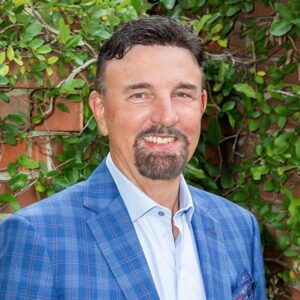 The New Paperless Way
WebsterRogers' Online Billing and Receivable Management Services offers a cloud-based solution to streamline your bill payment process, record keeping, and cash flow management.
Want to Make Better Use of Your Time?
Our services streamline your payable and receivable process end-to-end:
Send invoices, receive payments, and pay bills online
Keep track of due dates and past due accounts
Approve payments from any location
Set up automatic payments, reminders, and past due notices
Eliminate check printing, signing, and mailing
Store and share financial documents online
Sync with your present accounting software
Easily collaborate with us, your customers, and your vendors online
Manage and control your cash flow
Why clients love our online billing and receivables management services:
Save time and money:
Get your bills and invoices to us quickly and say goodbye to courier fees!
No need to hunt for information for customer or vendor inquiries or account or payment status
Easily reconcile with bank account and sync with your accounting software
Work smarter:
Better control over invoicing customers and payment timing for outstanding bills
Flexibility to designate who has access to make payments and send invoices
Control collections process by receiving payments directly to your account
Access our services anytime, anywhere:
– Unlimited online document data storage from any computer or mobile device
– No more manual filing and retrieval or chasing people down for signatures
– Automated audit trail and transaction history of all payment and receivables activities
Value-added features:
By automating your bill payment and receivables processing, WebsterRogers can help you significantly boost efficiencies
Real time collaboration
Dedicated client service team members
Mobile payments and invoices: pay and invoice on the go
Unlimited data storage
Personalized to-do list
Know your cash position and projected cash flows
More secure customer and vendor payments
Complete view of transactions
Full visibility with complete audit trail
Vendor management streamlines daily inquiries
Some of the industries we currently serve:
Private schools
Private clubs
Property owner associations
Small manufacturing businesses
Wholesale distributors
Assisted living/nursing home management groups
Physicians and other professional services
Quick serve restaurants
Franchise owners